Hot tub holidays have numerous advantages, and here is some that you can experience when you come to visit us at Lennox of Lomond. 
1. Stress Relief 
You may not realise it, but soaking in a hot tub is one of the best ways to relax and unwind after a long week at work. The therapeutic massage has been proven to reduce anxiety and stress. No better setting to do so than our adults only retreat.
2. Good-nights sleep 
At the Bonnie Barns our king sized beds are super comfortable and equipped with luxurious linen. But there's a well known fact that soaking in a hot tub can help give you an even better night sleep. What a way to fall asleep, especially after a blissful evening dip!
3. Relieve aches and pains
Hot tubs are widely known to lower inflammation and relieve aches and pains. The warm bubbling water here at Lennox of Lomond could help to improve your circulation and relieve pressure on your sore joints and muscles.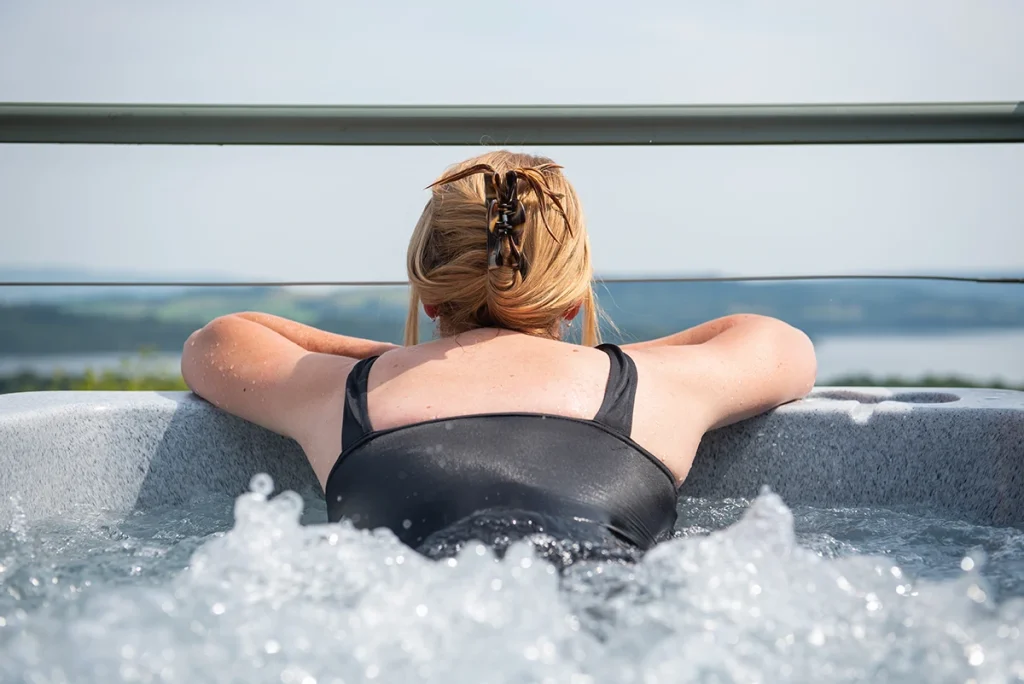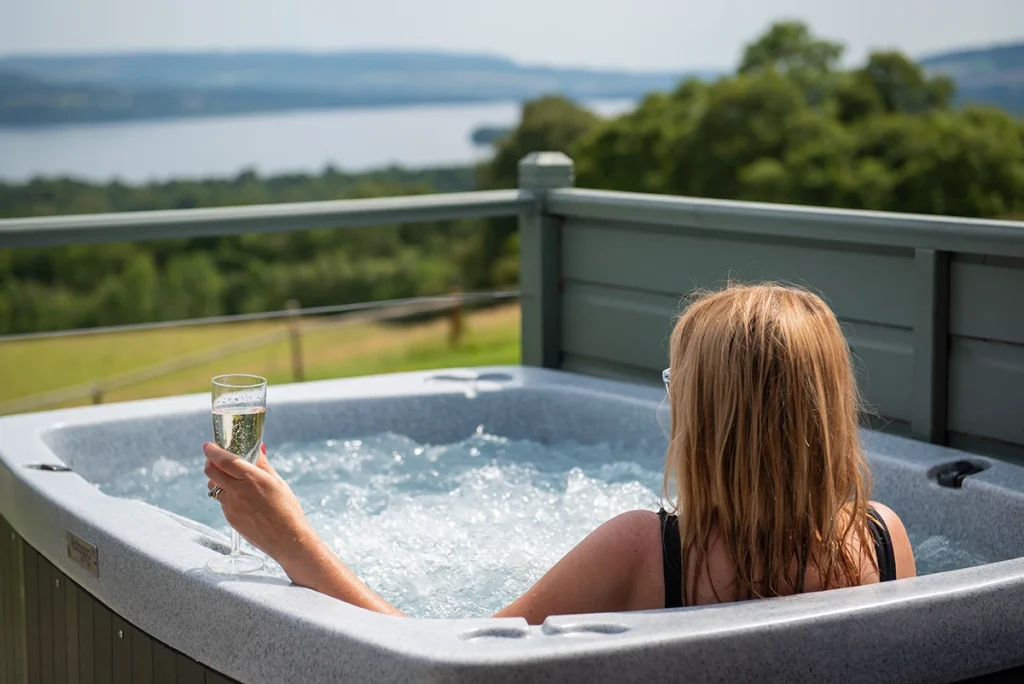 4. Reconnect with loved ones
Spending time in the warm water with loved ones and friends can be a great way to reconnect, and what more could you want with breath-taking views of Loch Lomond to restore the senses. 
5. Time spent outdoors
No matter what time of the year it is, hot tubs are great for getting you outside to enjoy some fresh air.
Scotland doesn't always provide you with the perfect weather, but not to worry we've got you covered with our very own branded umbrellas in each of our Bonnie Barns. So come rain, hail, sleet or shine you can still enjoy a relaxing bathing experience. 
6. Improves Overall Health And Wellbeing
When it comes down to it, a hot tub really does do a lot for your your overall body, health, well-being and mind.. But you won't know how well it works for you until you try! 
If you are pregnant or have a heart condition, you are advised not to use a hot tub. If you have any other health concerns please consult with your doctor before booking a hot tub holiday.