Welcome to Lennox of Lomond!
Welcome to Lennox of Lomond!
Established in 1750, Lennox of Lomond has seen eleven generations of the Lennox family running the farm right here on the western shores of Loch Lomond. We don't like to boast but are generally known as a hard-working, award-winning, fun-loving, TV-appearing clan.
We've been welcoming families for self-catering holidays, industry professionals for training and visitors for hands-on farm experiences to our working sheep and cattle farm since the 1970s.
For those reasons, we have grown in recent years to become an established agritourism hub for the region's farming community and a popular destination for everyone wanting to enjoy a taste of rural Scottish life.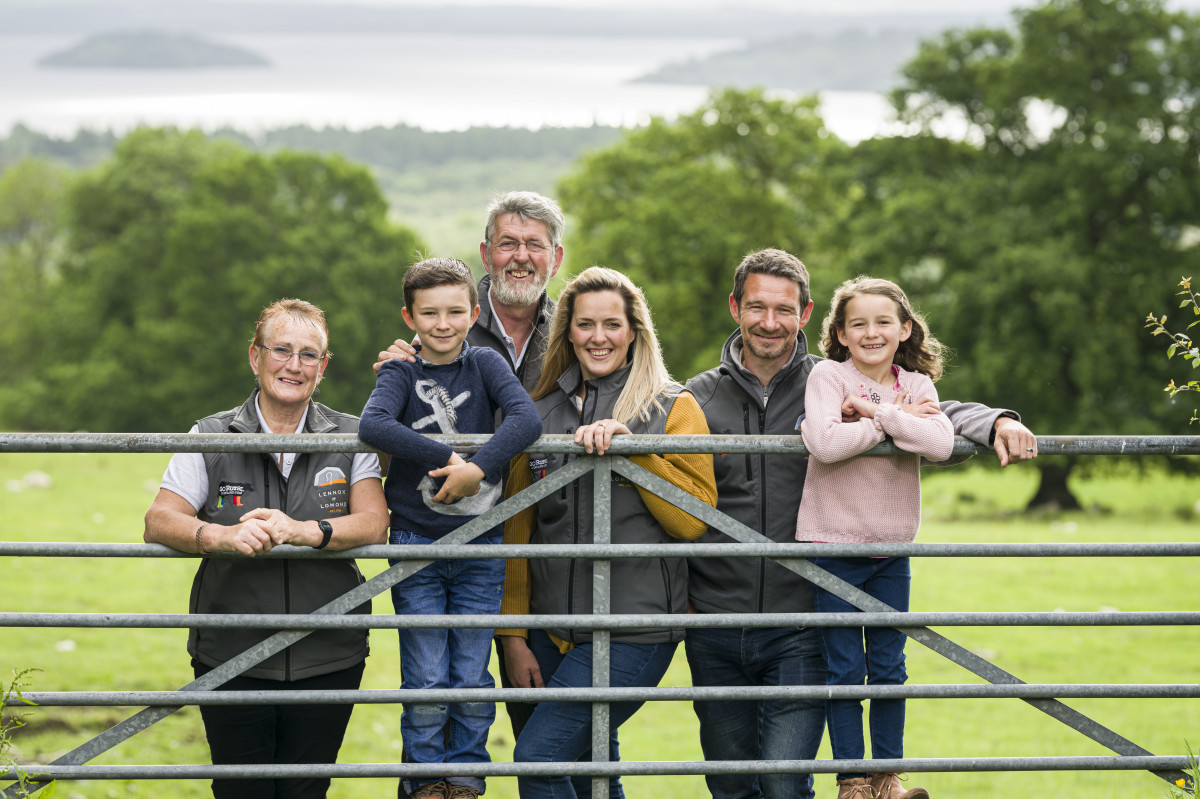 If you are looking for fun encounters with baby lambs, scenic or educational group experiences, adventurous quad bike trailer tours or professional advice on shearing, rearing animals or drystone dyking, you can come and visit us for the day.
If you are looking for a chance to escape the everyday and really experience Scottish farm life, then book a holiday in your choice of self-catering farm accommodation.
We have one cosy cottage available for families and group bookings or our luxurious Bonnie Barns with hot tubs reserved exclusively for grown-ups looking for a peaceful, private retreat.
Whatever your reason for visiting, you are assured a very warm welcome here.
We look forward to seeing you soon,
Bobby, Anne, Kay and Dougie of Lennox of Lomond