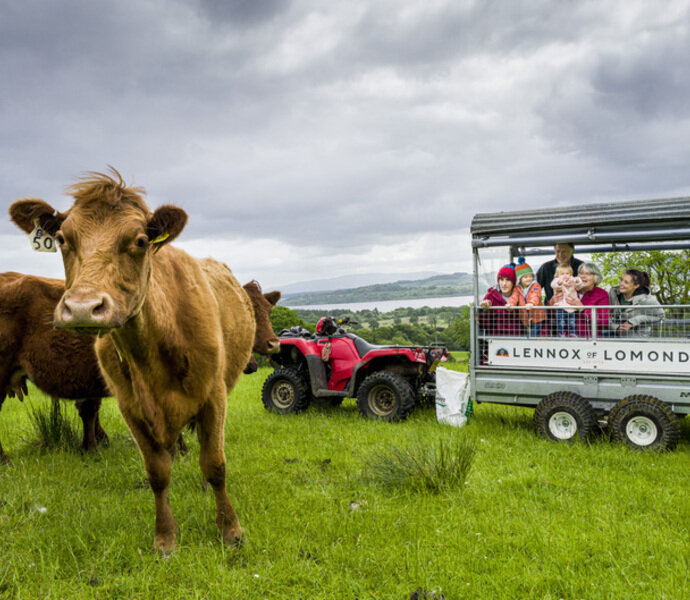 The easiest and perhaps most adventurous way to explore our farm is with a quad bike trailer tour. This fun activity will take you across the fields, over the hills and up to the picturesque reservoir at the head of the glen.
On the way, you will make close-up visits to our grazing sheep and cows at pasture and enjoy some of the farms most scenic spots.
These tours are led by Bobby. He was raised on the farm and subsequently raised a family of his own so if there is anything you want to know, he's the man to ask!
Adventure trailer tours are available throughout the year and are suitable for all ages. In wet weather, roll-up Perspex sidings will be added but this is a farm and mud can get everywhere so please wear suitable outdoor clothing.
Adventure Trailer Tour
Tours last approx. 1 hour 15 mins and cost £80 for four passengers. Additional passengers can be accommodated for an additional £15 per adult or £10 per child (Under 16).
Max 6 adults, can be a Max 8 with an adult and children mix.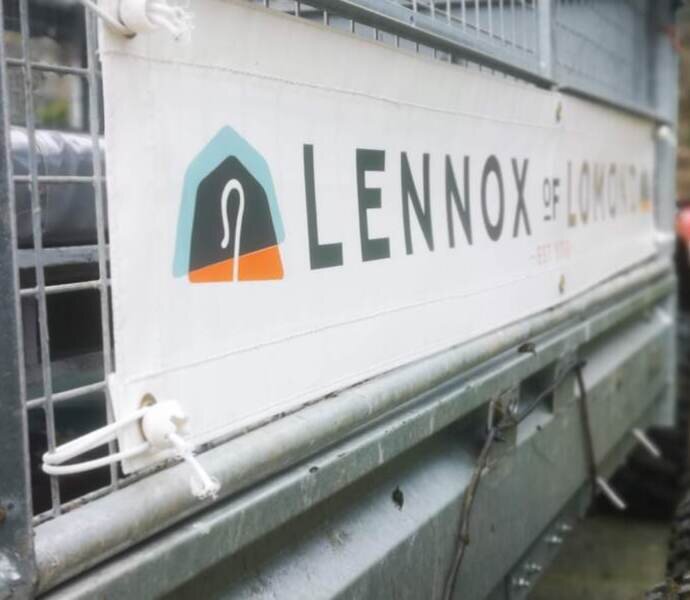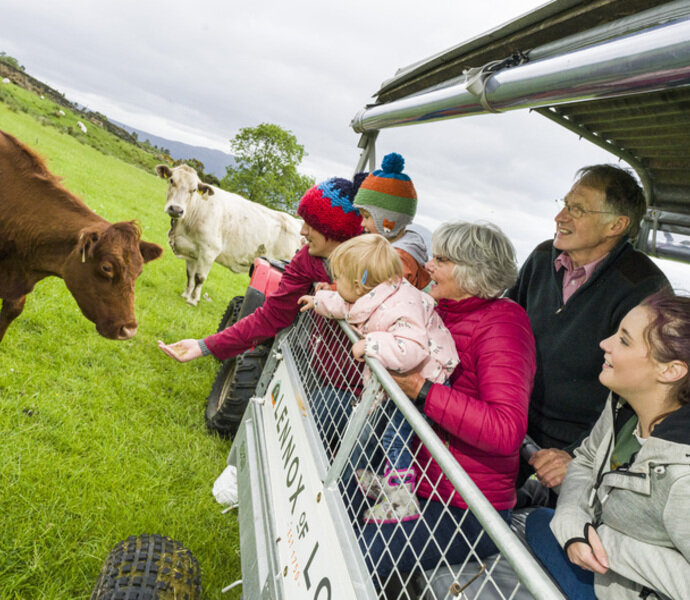 Bespoke Tour
Please let us know if you have another date in mind and if we can fit it around our farming calendar we would be delighted to give you a tour. 
If you would like a bespoke Trailer tour please get in touch and we can discuss your request. hello@lennoxoflomond.com 
Guest Testimonials 
"We had an absolute ball, I genuinely can't think you enough for the incredible experience we had! We have so many incredible photographs to remember the day and can't wait to come back to visit soon – genuinely the best day out in a very long time." 
Elaine B