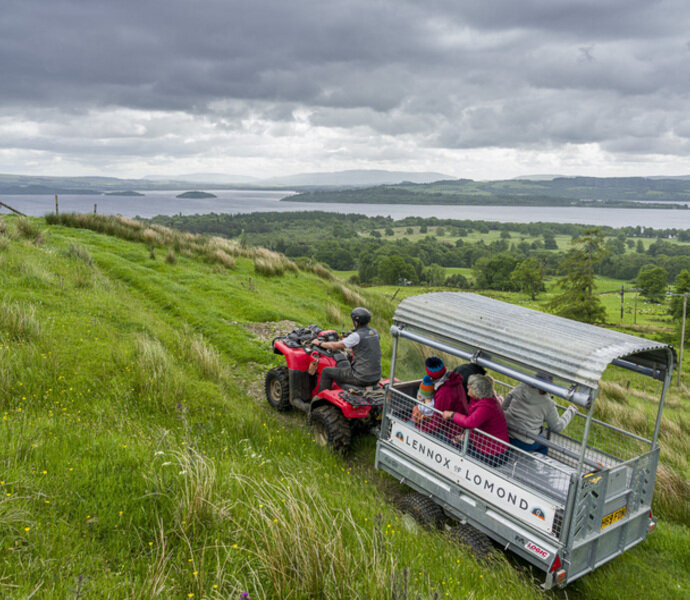 A warm welcome awaits you when you visit Lennox of Lomond at Shemore Farm,  where the 11th generation of the Lennox family is now farming this land that the family has rented since 1750.
The farm is a 1500 ha hill farm rising to 2275ft (700m) It has a flock of 1100 Scottish Blackface sheep and 20 beef cows.
The farm has magnificent panoramic views over Loch Lomond offering opportunities for plenty of photographs for its guests. 
Our activities
Guided Walking tours (min 20 people)  – 2 to 3 hours
Farm History
Lambing Tours – Min 20 people Max 50 – 1.5 Hours
Quad bike Trailer Tours – Max 6 to 8 people – 1 hour
Sheep Dog Demonstrations
Sheep Shearing Demonstrations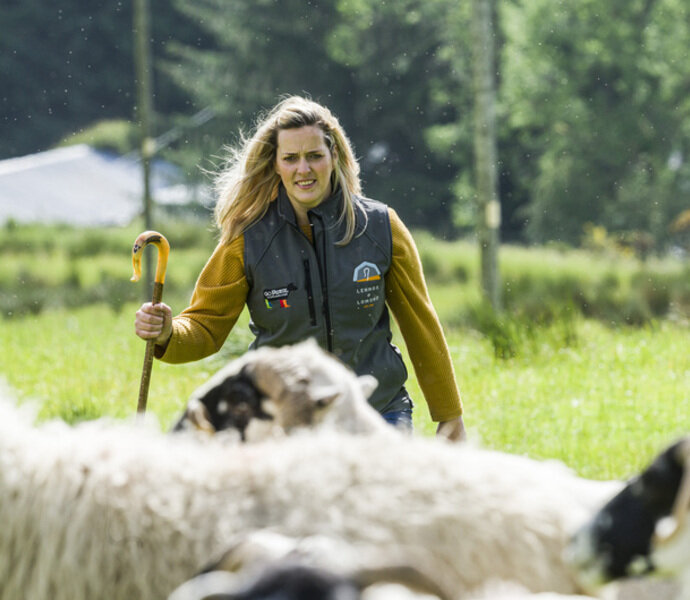 We have a range a farm tours suitable from Coach Tours (50 Seater), 16 Seater Mini Buses to Smaller Groups and FIT.
We can offer traditional Scottish home baking with tea and coffee
We have Toilet facilities and Coach Parking
Our tours can be built around your requirements, commissionable rates, quick response times and flexible deposits. 
Additional info
Our farm road ½ a mile,  single track, tarmac road with passing places. There is space to turn and park up the Bus. Guests may want to wear appropriate foot wear to enjoy the complete experience of the tour.
Travel Trade Testimonials 
"The group visit was excellent. The content and delivery of the visit was exactly what we were looking for and the operation was very good and exactly what we expected to see of Scottish agriculture. Your support in helping us meet the groups objectives is very much appreciated and we are grateful for your cooperation"
Canadian Farming Group Visit