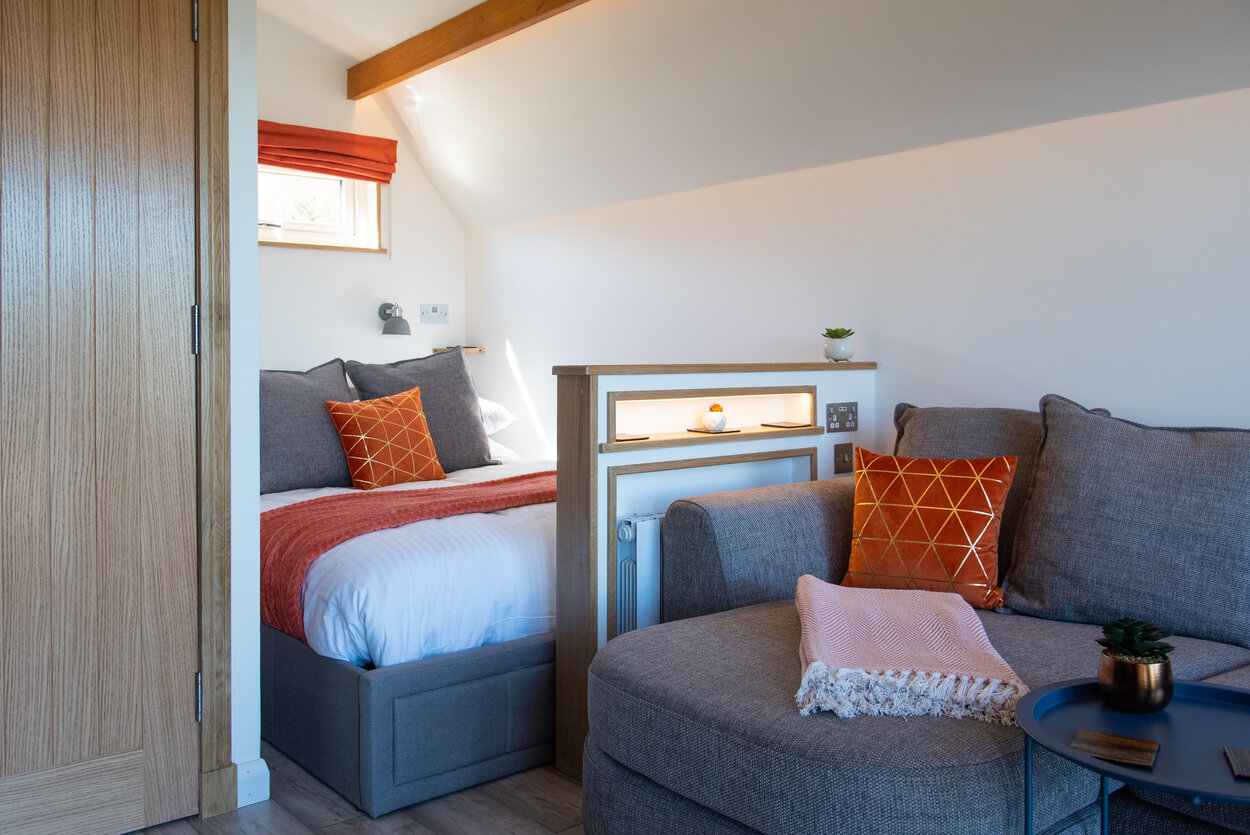 Welcome To Inchlonaig Bonnie Barn
Named after Inchlonaig island, The Inchlonaig Bonnie Barn is a unique retreat that was thoughtfully created for the pure enjoyment of two, with spectacular views over Loch Lomond. 
Everything has been precisely designed to provide you with total comfort and privacy throughout your stay.  The choice is yours whether you spend your time outdoors on the private deck area, sipping champagne in the hot tub, or snuggled up on the sofa in front of the TV. 
Set reality aside. You can take a moment here to relax, and master the art of doing absolutely nothing.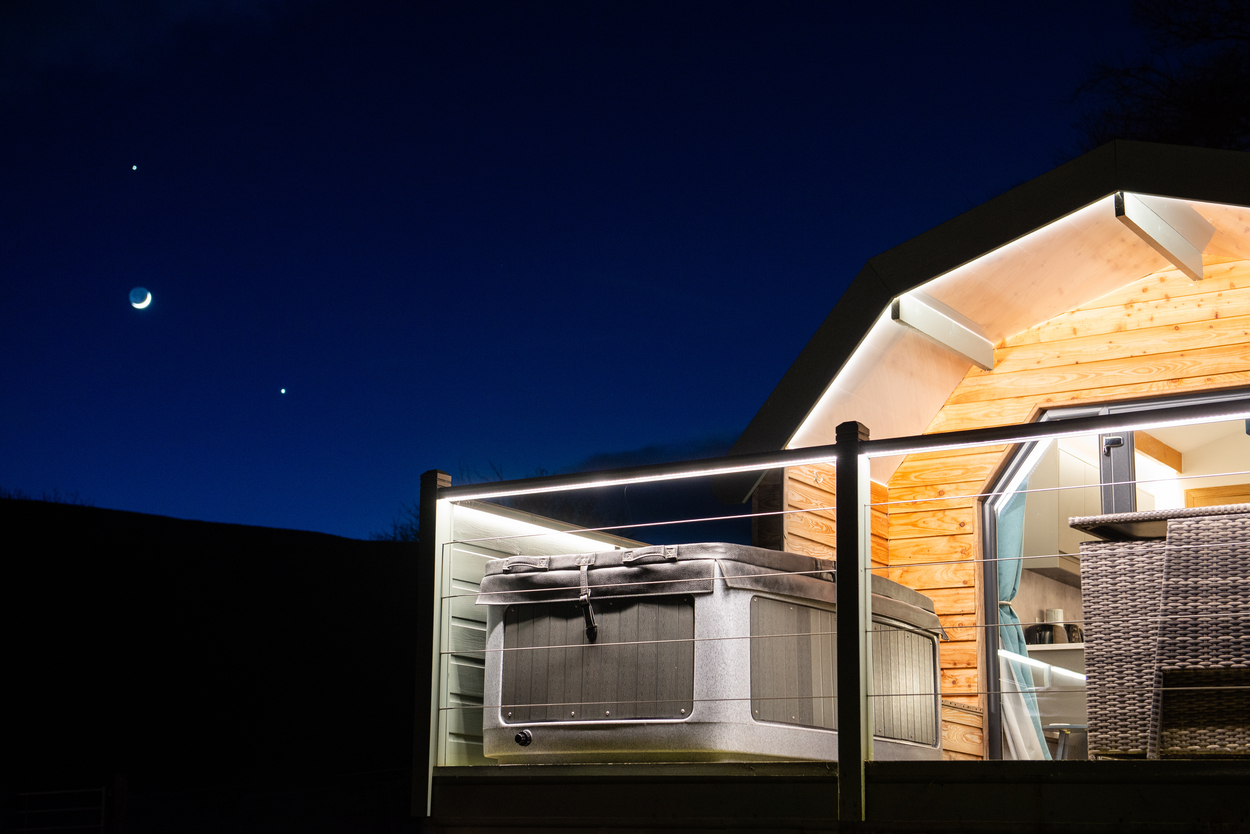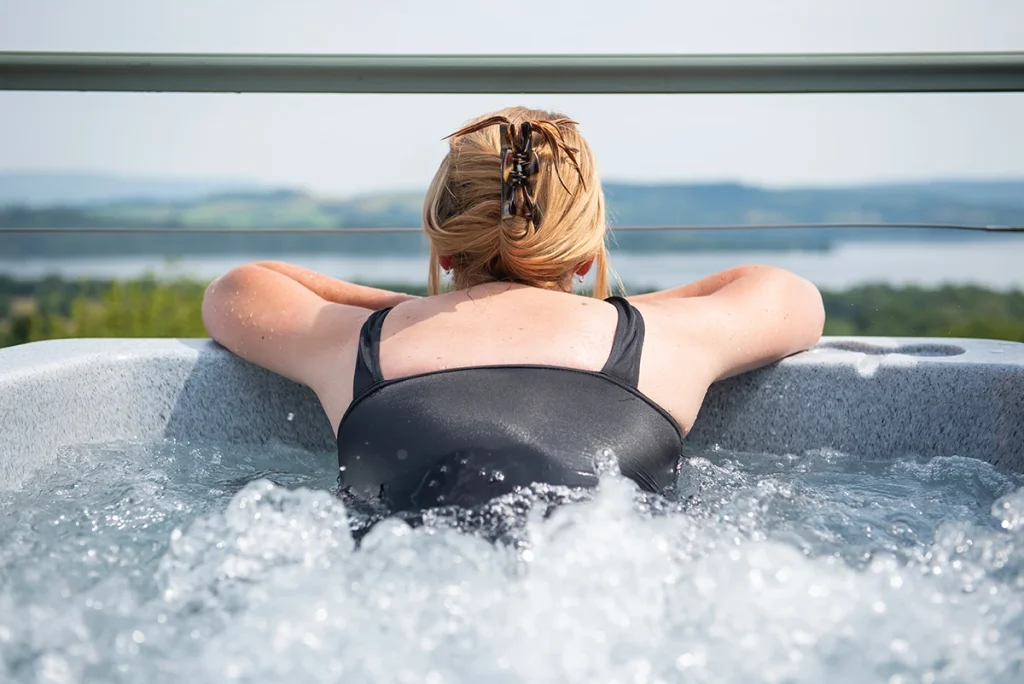 Lovely, lovely location. The views were stunning and the staff we're super friendly! 10/10 would recommend.
Our stay at Bonnie Barns was exactly what we hoped for our stay in Loch Lomond - picturesque farmland atop a hillside overlooking Loch Lomond and the beautiful farm & sheep. The barn itself was fully equipped to have a comfy stay after a day of adventuring - we used the hot tub each evening!
We could not have hoped for a more comfortable and relaxing break away at the Bonnie Barns! We originally booked for 2 nights and ended up staying for 3. A perfect getaway to relax and recoup in wonderful surroundings. The accommodation is so well thought through, cosy and clean with wonderful features including the amazing balcony hot tubs! Did not want to leave and definitely will be back. Could not recommend these barns or the hosts more highly!