Loading Availability Calendar.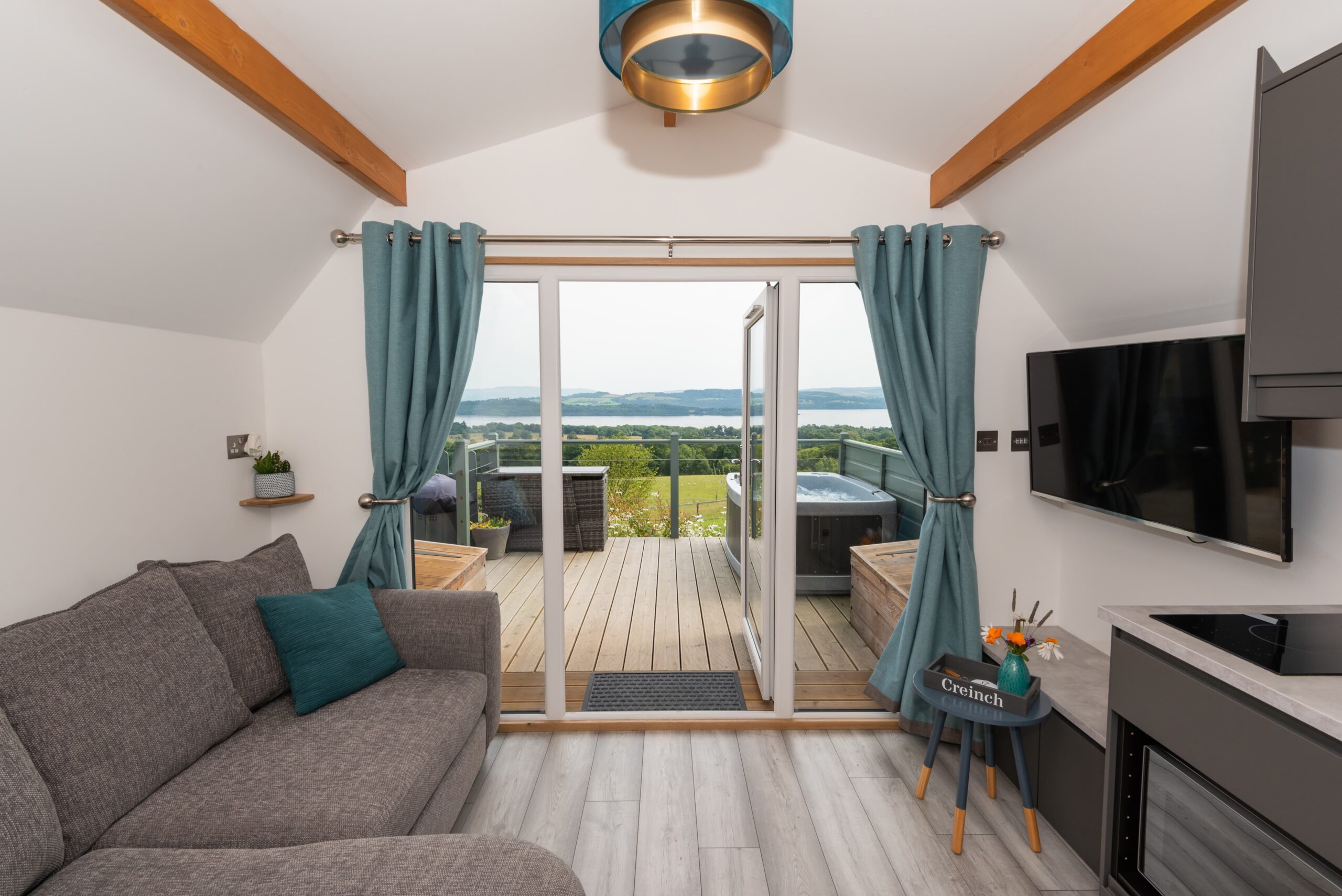 Welcome to Creinch Bonnie Barn
Sun Goes Down, Stars Go Up
Creinch barn is a snug, gently lit haven to retreat to at the end of a day spent exploring the region's highlights.
Recharge in the spacious en-suite bathroom, which features a rainfall shower, sink, WC, and heated towel rail.
Or cosy up in the seating area which has been perfectly positioned for viewing the TV. The fully equipped kitchen has everything you need to prepare a delicious sunset dinner for two to enjoy on your private deck.
As the evening cools there's no need to head indoors, even though there are many reasons why you may want to! Stay out long after the sun sets to enjoy the stars overhead from the soothing warmth of your private hot tub.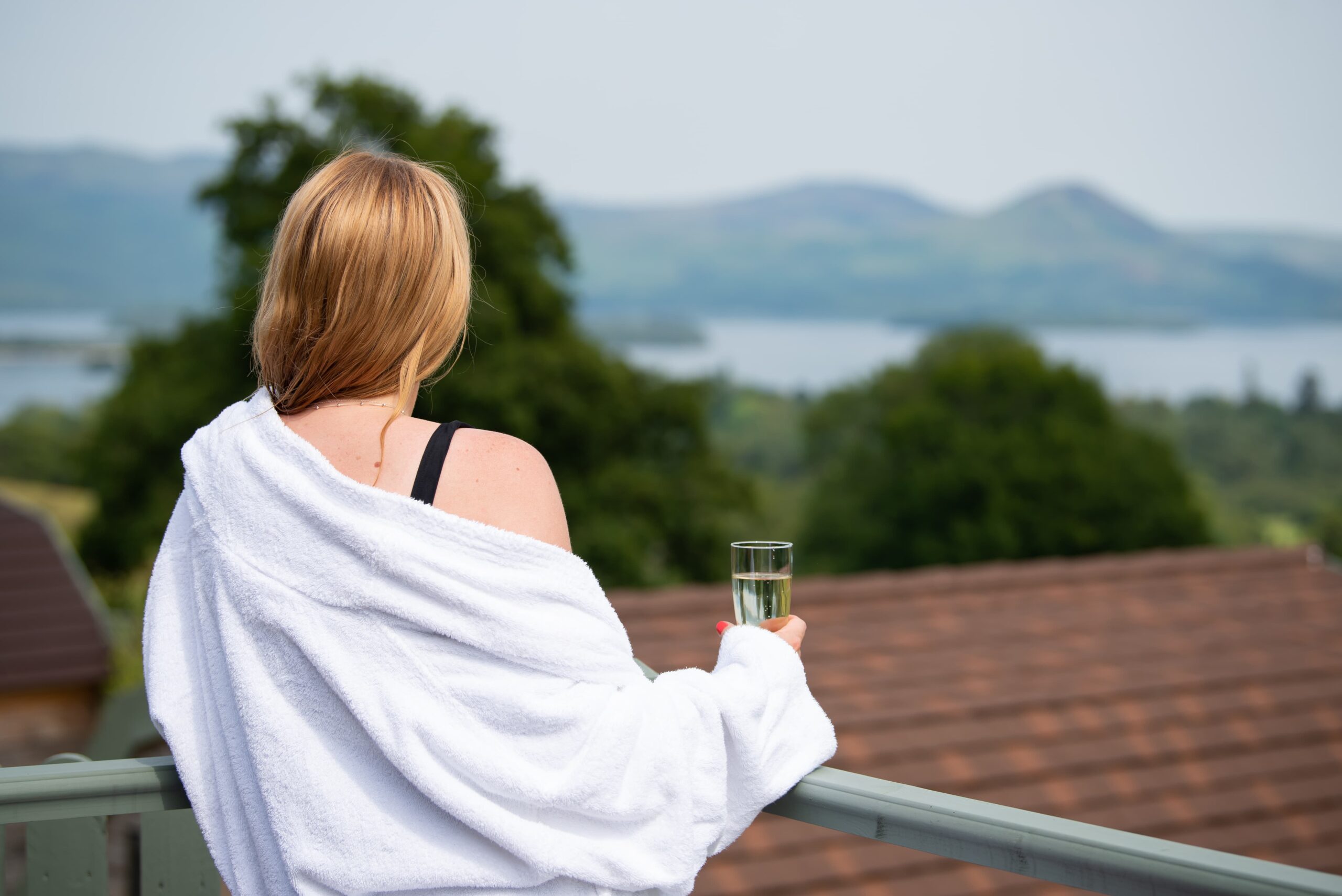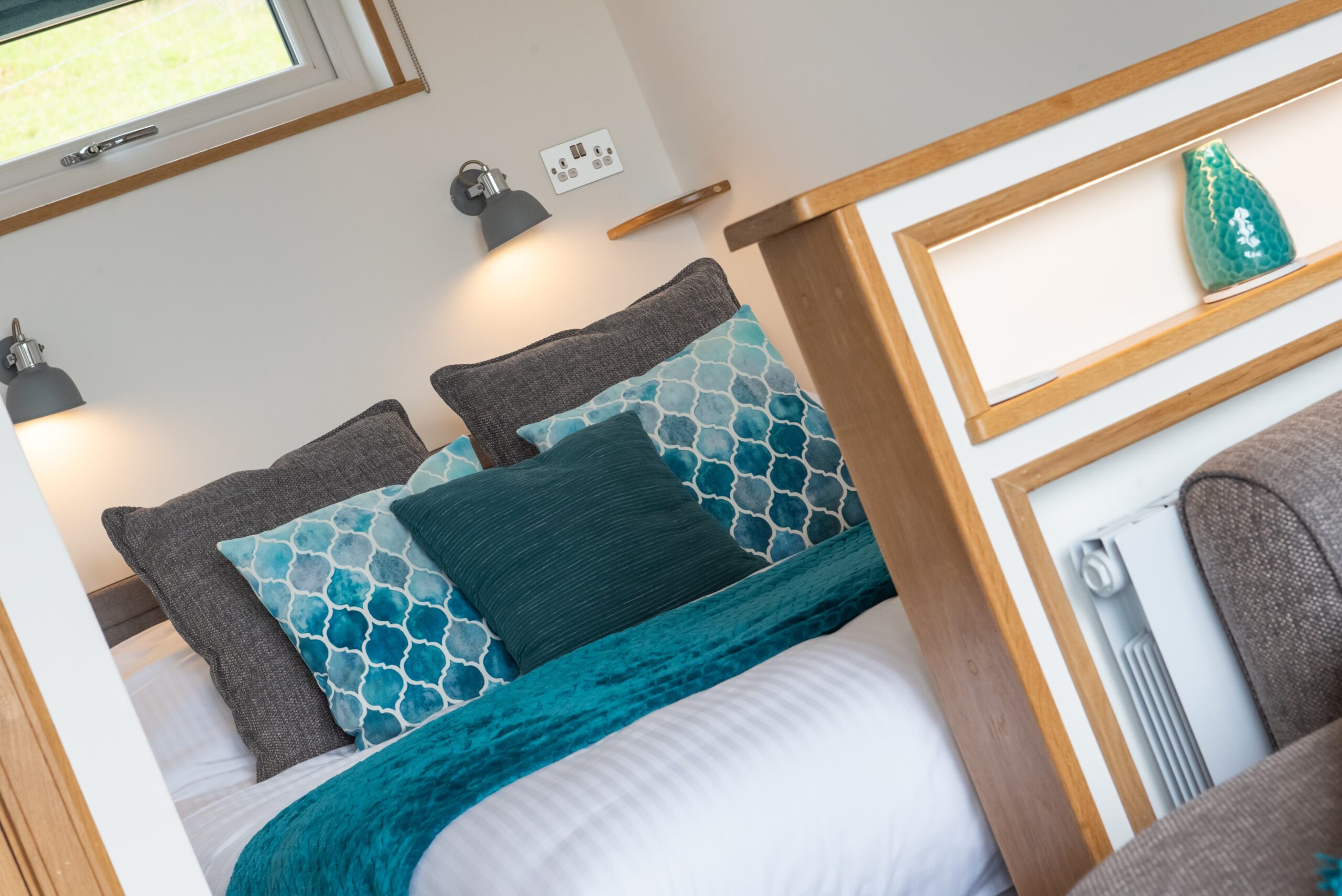 Beautiful way to ring in 2023! Lovely warm welcome, lots of information emailed in advance. Directions were easy to follow. Gorgeous wee pod, incredible view, had all the essentials in the kitchen and an amazing hot tub.
"The views looking over the loch and fields were stunning and the pod was decorated beautifully with everything you would need including a BBQ. The hot tub was spotless and warm for us arriving. The staff were so welcoming and couldn't do enough to make sure our get away was perfect, which included putting up birthday decorations for us arriving for a very small fee" 
"The views over Loch Lomond are absolutely amazing - the elevated location makes it the best glamping in the area. Really easy to get to as well. The lodge was spacious (for glamping), clean and had absolutely everything needed. The hot tub was perfect as well. Kay and Dougie were lovely too - and even took us to the lambing shed and to hold one of the new-born lambs. Absolutely loved it - so much so we've booked for new year."