Loading Availability Calendar.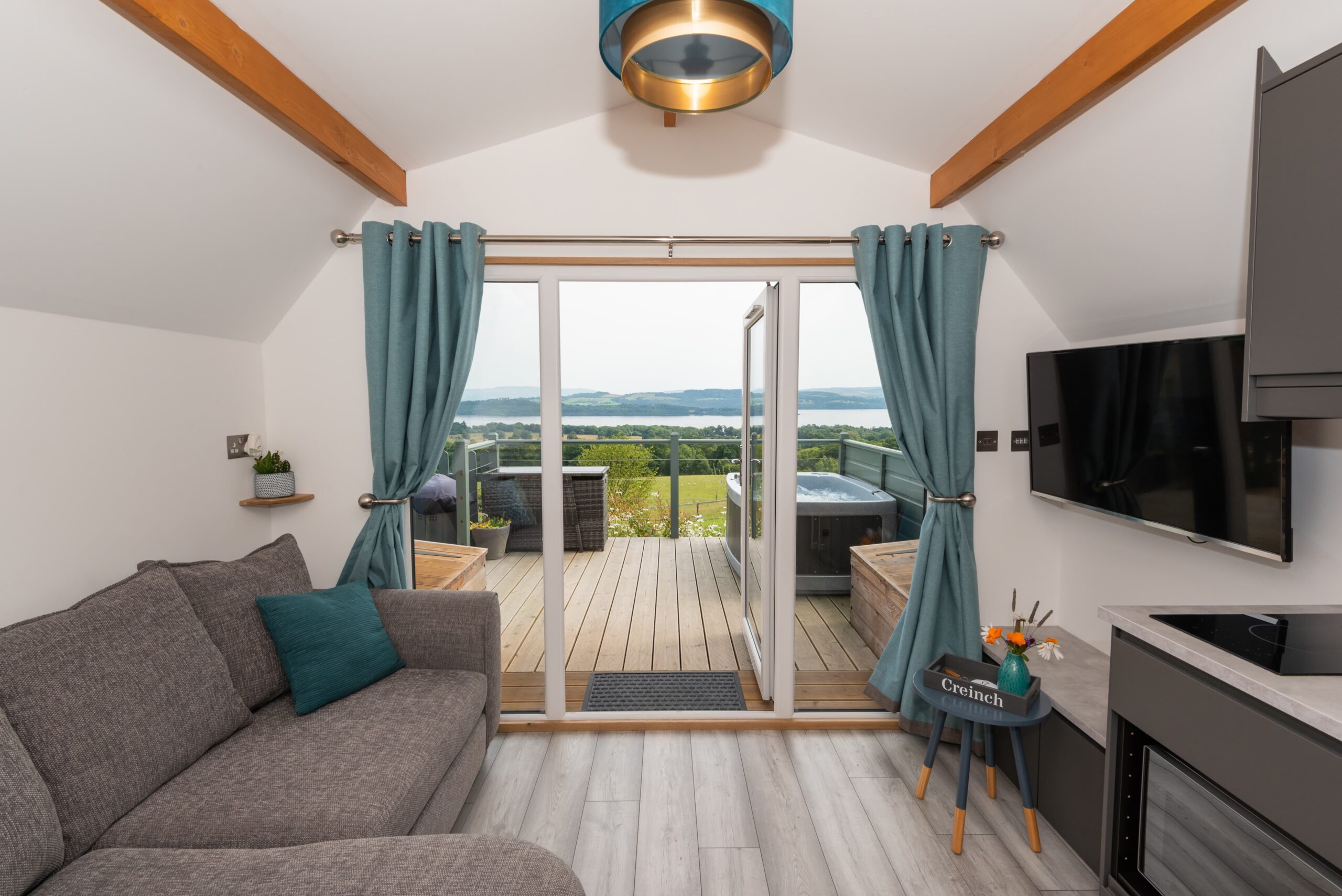 Welcome to Creinch Bonnie Barn
Beneath vast expansive skies lies the Creinch Bonnie Barn, a bespoke glamping hideaway, carefully designed for the absolute pleasure of two.
Whether you spend your time outdoors in the private garden or sipping fizz in the hot tub, you will find that everything has been thoughtfully arranged to capture the breathtaking views of Loch Lomond and give you complete comfort and privacy throughout your stay.
Sun Goes Down, Stars Go Up
At the end of a day spent walking, painting, exploring the region's highlights or simply relaxing, in your barn is a snug, gently lit haven to retreat to.
Freshen up in the large en-suite bathroom that has a rainfall shower, sink, WC and heated towel rail.
The cosy seating area has a TV which can be repositioned for watching from the bed, while the fully equipped kitchen has all the cooking and dining essentials you may need to cook up a tasty, sunset dinner for two to enjoy on your private deck.
As the evening cools there's no need to head indoors (though there are many reasons why you may want to). Stay out long after the sun sets to enjoy the stars overhead from the soothing warmth of your private hot tub.