Loading Availabilty Calendar......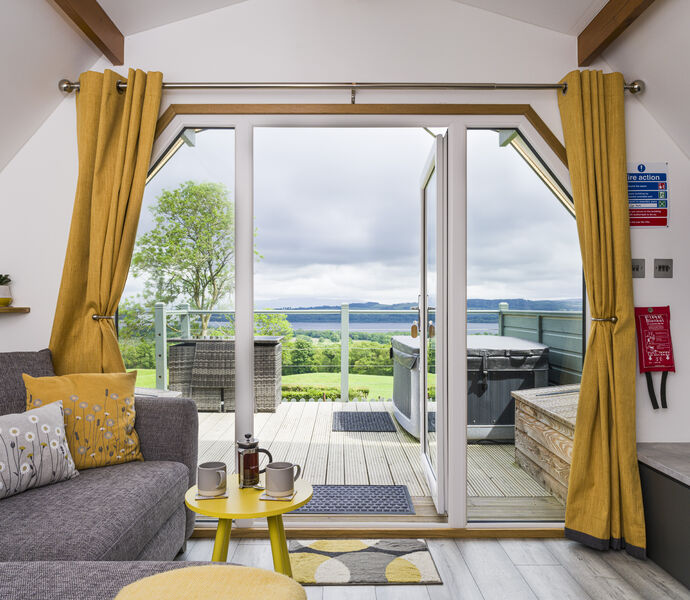 Welcome to Inchcailloch Bonnie Barn
Beneath vast expansive skies lies the Inchcailloch Bonnie Barn, a bespoke glamping hideaway, carefully designed for the absolute pleasure of two.
Whether you spend your time outdoors in the private garden or sipping fizz in the hot tub, you will find that everything has been thoughtfully arranged to capture the breath-taking views of Loch Lomond and give you complete comfort and privacy throughout your stay.
This is the only holiday accommodation we have available that caters for dogs at a small fee of £10per night. A doggy welcome pack complete with doggy treats, a towel and poo bags is also supplied for use onsite. As a working farm, we can only allow one well behaved four-legged companion to join you and it must always be on a lead when out and about, but while in your private garden, it's free to play and enjoy the purpose-built doggy shower we have installed for it.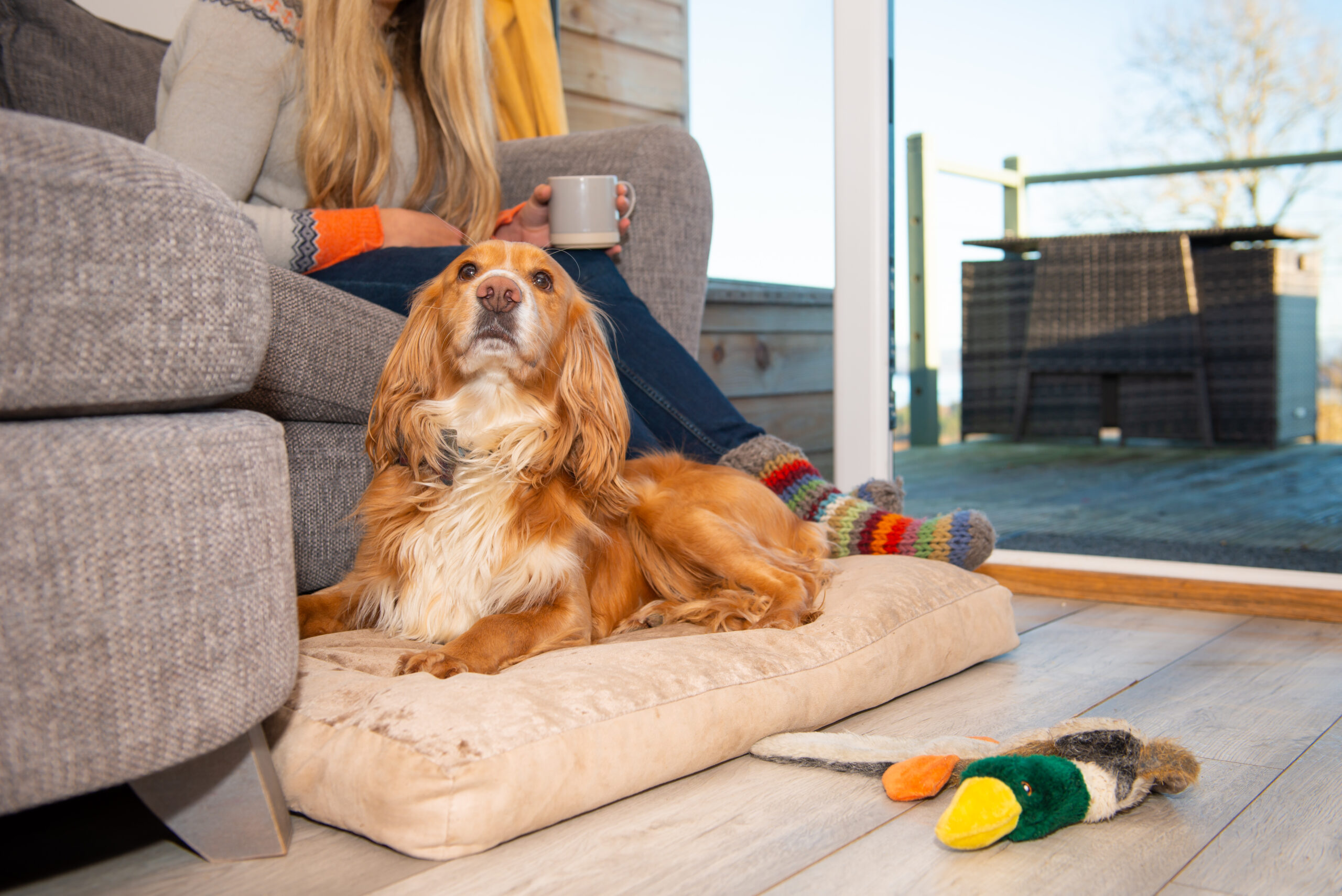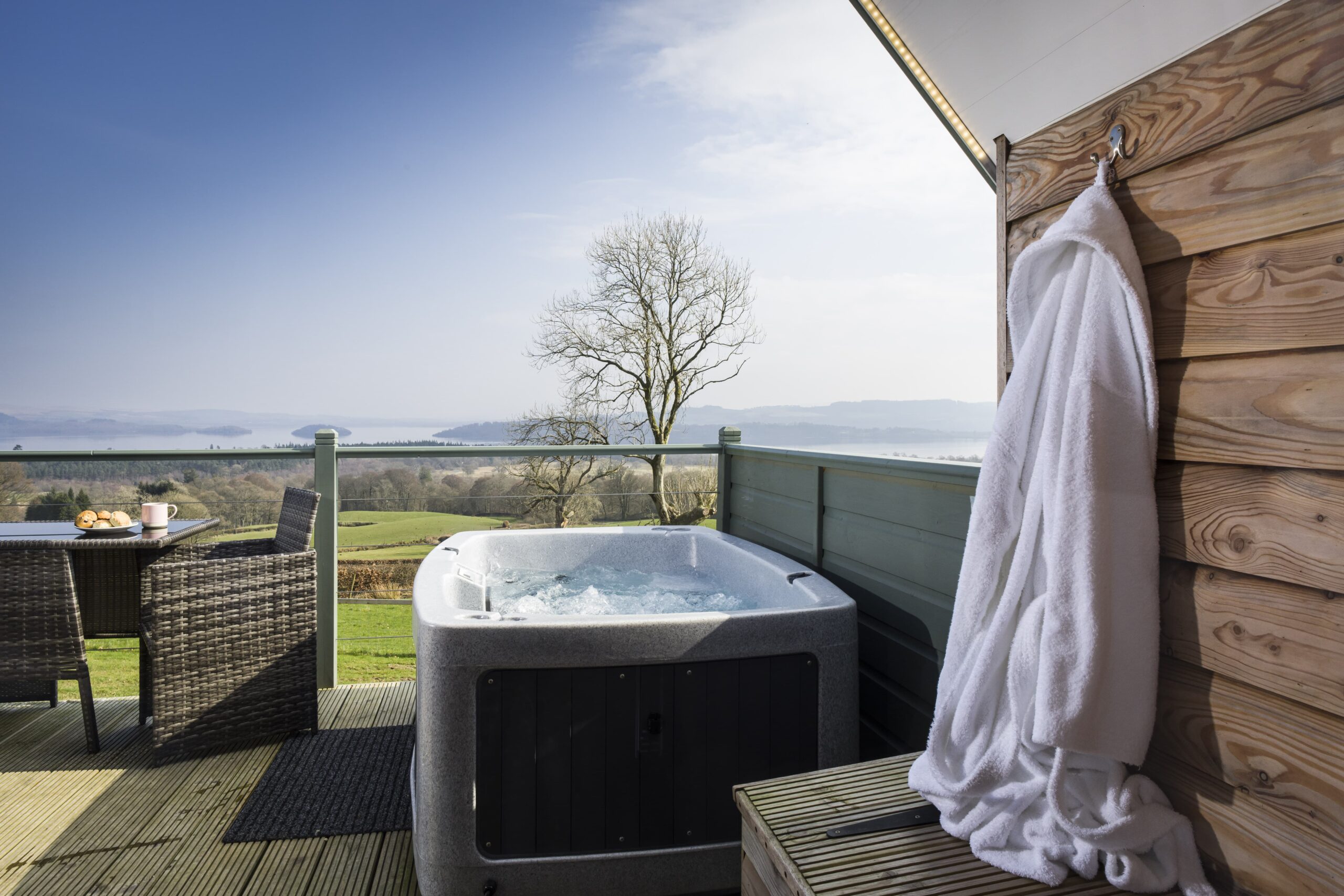 "5 stars from us! We had a fantastic stay here. The accommodation was fabulous in a stunning location and with the most amazing views. Kay was very welcoming and checked that we had everything we needed. The accommodation was dog friendly and Kay pointed us in the right direction for a beautiful walk that was not far away. The hot tub was an added bonus for us, even in the pouring rain! Would definitely recommend coming to stay here and will visit again" 
"Excellent cosy wee getaway, nicely positioned to explore Loch Lomond but far away from any dense tourist area. Our barn was clean, comfortable and stylish, and all the hosts were easy to reach and super friendly. We stayed with our dog too and he loved it."
"A perfect hideaway with everything you need to enjoy a break. The hot tub overlooking the Loch is not to be missed! Everything was taken care of and well thought through."